Redirect the user to the app store that matches its device
Access your account, or register here if you don't have one, and follow these simple steps:
1) Click on
Create QR.

2) Select App Stores

3) Insert the URLs of the digital stores where the app can be downloaded.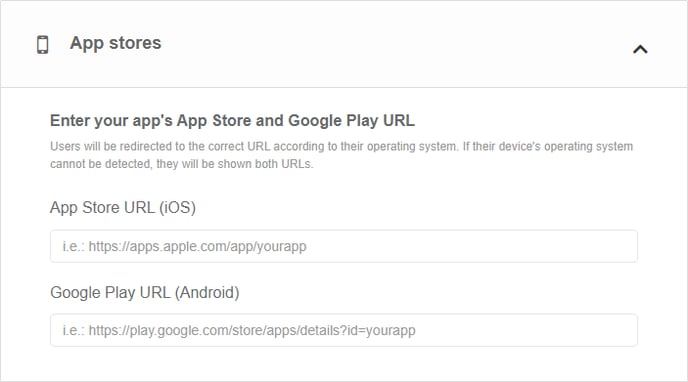 4) Click on Save to apply the changes or on Save and download to download the QR code.
Done! Here's an example of what the content would look like. Scan the QR code to view it on your mobile phone.
If you want to know how to customize the QR code, its destination page, or how to download it, please check the following articles: