Redirect the user to a specific page within your mobile app
Log in to your account, or register here if you do not have one, and follow these steps:
1) Click Create QR

2) Select Deep link

3) Enter the app page address (URI) where you want to redirect users who have your app installed, and enter the URLs of the digital stores where your app can be downloaded for users who do not have it. You can also enter a URL for users who do not have your app installed and their OS cannot be detected.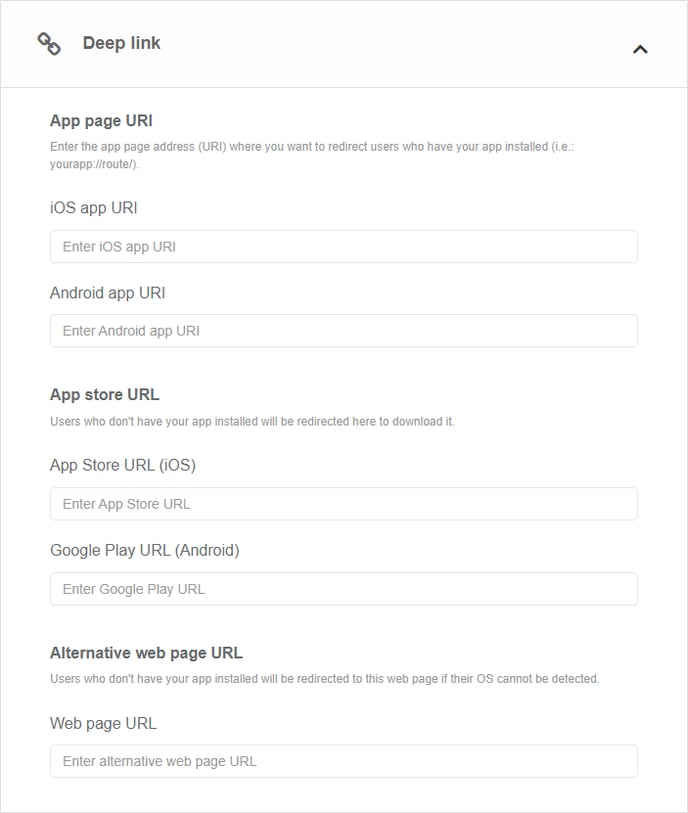 4) Click Save to apply changes or Save and download to download the QR Code
Done!
If you want to know how to customize the QR Code, its page or how to download it, check the following articles: