How to change my account's password

1) Click on your username in the upper right corner of your control panel and select Account Settings.
2) Click on Password.
3)Enter your current password and the new one, then click Update Password.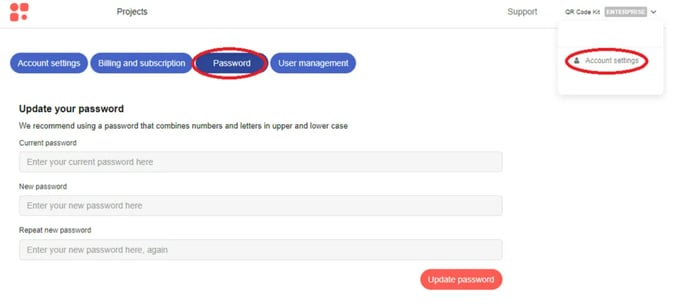 NOTE: The next time you log into your account, you will need to use your new password.